Does your pump keep going wrong?
Posted on 18th February, 2020 by Xander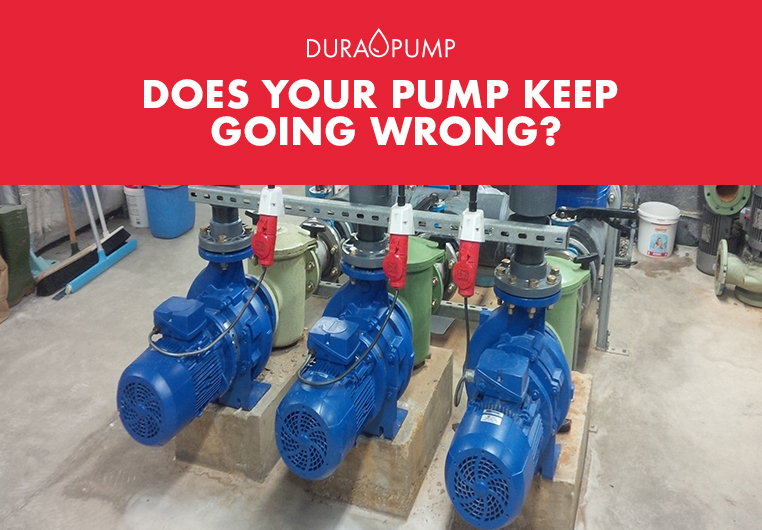 Persistent breakdowns and failures with your pump systems are not only costly but also extremely inconvenient. For the building users, occupants and visitors that use your site and rely on it providing them with a comfortable, and beneficial service, pump system failures can be upsetting, awkward and problematic.
One of the most common issues with pump systems is cavitation. Cavitation most frequently happens while using centrifugal and process pumps—essential pump systems that are present in almost every building around the world to provide fundamental services to buildings and industries.
Don't continue to waste money and time if your pump system keeps going wrong. Find out how Dura Pump provided a community school in need with the most prompt, cost-effective and reliable pump solution to get them back on track.
A MINIMUM DISRUPTION SOLUTION FOR A PUMP SYSTEM DISRUPTING STUDENTS
A community school noticed that the pumps supplying their hydrotherapy pool weren't working as they should. As the site catered for children with a range of needs, the hydrotherapy pool was a wonderful facility for the site that improved the well-being of many of the students.
The school's maintenance team was replacing the motors of their swimming pool pumps every few months, leading to big costs, disruption and frustration. As a highly-organised and proactive site in a position of care, the community school needed the problem gone and solved fast.
When Dura Pump's engineers were called to the site, they knew straight away that the school's swimming pool pumps were cavitating. After an in-depth investigation, it was discovered that the pumps had been incorrectly specified and could not meet the water volume demands, leading to cavitation. As a result, the motors were also overheating and the bearings were failing constantly.
The smart brains at Dura Pump knew we had to provide a reliable solution that could give the community school peace of mind that their students wouldn't be disrupted from their day-to-day activities again.
After careful pump selection, we efficiently installed three replacement pumps to suit the existing system. These KSB Etabloc pumps, combined with ABB inverters to ensure flow requirements demand is always met, have run consistently without a single failure.
The new, correct pumps combined with our complimentary energy-saving services have also resulted in a saving of two kilowatts of energy per hour. That's 17,520 kilowatts a year. Energy savings plus no pump repairs definitely equal big savings and another Dura Pump customer that can have total confidence in their system.
IS CAVITATION YOUR PROBLEM?
Cavitation occurs when air bubbles are generated inside a pump because there is insufficient water available to meet the flow requirements of the system.
Internal pressure changes in the pump cause the pump to suck the air out of the water and the air bubbles implode. This erodes the impeller surface as well as the seal and bearings. The surface of the impeller will suffer a great deal of damage and will become scratched and eaten away at.
Pump cavitation occurs in two types (suction and discharge) and can be caused by clogged filters, blockages, poor piping design and improper specification of pumps.
If you're experiencing cavitation within your pump, the first sign will be leaking from the mechanical seal. The front bearing may also seize. The sound of pump cavitation is also very distinct and excessive.
As shown above, in the case of the school's hydrotherapy pool, pump cavitation can take away essential activities and processes from buildings of all types. Don't let your site suffer the same problem.
Cavitation will destroy the parts of the pump it contacts. As seen above, the surface of the impeller has been scratched and eaten away by cavitation. It almost looks as if it has been attacked by chemicals.
DON'T RISK CATASTROPHIC FAILURE, CALL DURA PUMP
If you suspect that you have cavitation (or any issues with your pump), call Dura Pump. Catastrophic failure of a pump system is hugely damaging to budgets and can cause big problems for staff and building users.
With our extensive knowledge and expertise, we can make your pump problem ours and take the pressure away from you so you can stay focused on making sure everything else runs smoothly.
Is your pump system going wrong frequently? Don't wait for it to get worse, call Dura Pump today on 01604 648 800 or email mail@durapump.co.uk